CRUISES IN BARCELONA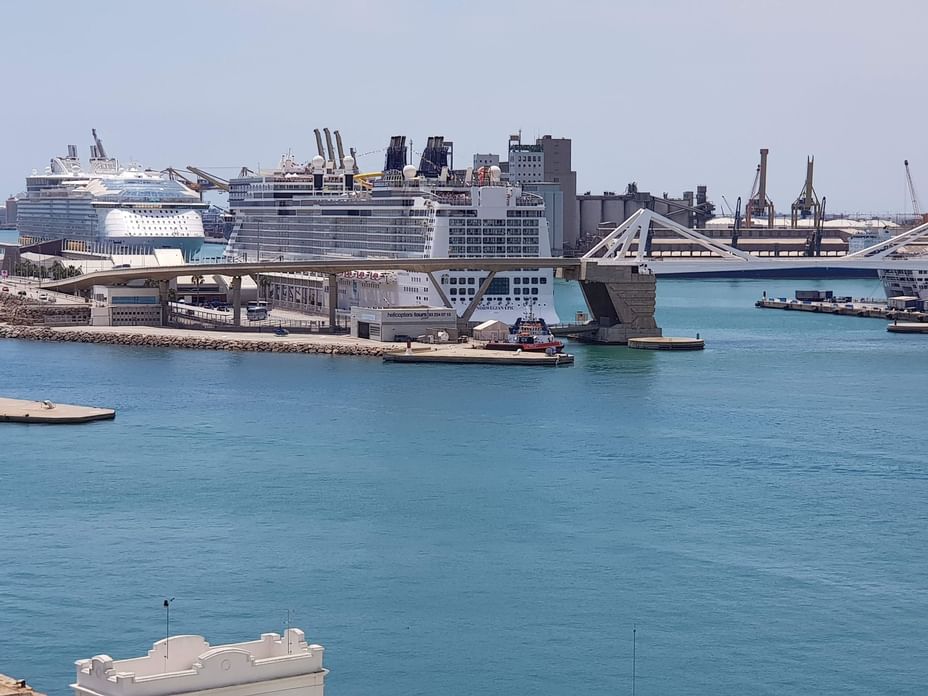 A great way of visiting Europe and the Mediterranean it is to take a cruise. However, to get the full experience, we highly recommend staying in the port city a couple of days before or after embarking on your sea trip. Barcelona is the ideal city for that.
Transport
The cruise port is not far from the city center of Barcelona. To Las Ramblas, you can take a blue shuttle or walk around 10 minutes from the nearest cruise terminal. Barcelona may seem large but its neighborhoods are surprisingly walkable and easily accessible by bus, metro or even on foot (in comfortable shoes) from the city centre. Check the Public Transport Website for more information.
The other option is catching a taxi from the port to the city centre which will not be more than 10 € and normally less than 10 minutes. The Barcelona Tours Bus is an easy and quick way of visiting the city if you do not have much time.
The 10 things you cannot miss
1. Take a stroll in Las Ramblas
2. Visit the Barri Gotic
3. Be amazed by Gaudi's architecture:
• Casa Batlló
• La Pedrera
• Sagrada Familia
• Park Güell
4. The Museu d'Art Contemporani de Barcelona, or MACBA
5. Sunbathing at Barcelona's beaches
6. Visit the fishing neighborhood of La Barceloneta
7. Enjoy the views from Montjuic.
8. Walk around El Born
9. Visit the Camp Nou Stadium
10. Taste some of the delicious lunch options near Las Ramblas:
• Drink some wine and have a bite in La Perla de Oro
• Enjoy some Catalan especialities in Restaurant La Llauna
• Delicious food and views in Restaurant Citrus
• The best option for veggies Teresa Carles