ROMANTIC ROUTES IN BARCELONA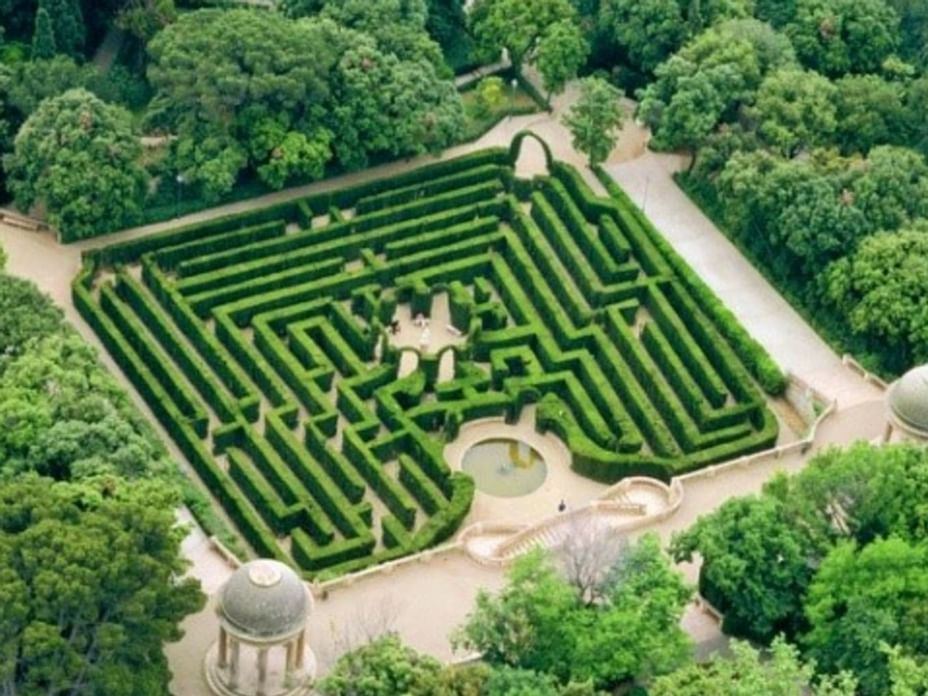 We are glad you have chosen our hotel as starting point to visit this wonderful city, which offers visitors different kind of routes: gastronomic, cultural, beach & sun,... and, amongst them, the romantic places we suggest to impress your beloved one in Barcelona. One good way to visit the city avoiding the crowd hustle and bustle is starting the day hanging around the park of Laberint d'Horta (Horta's district labyrinth). Located in Passeig Castanyers 1, this enigmatic labyrinth looks very greenish and is the city's oldest conserved park. Let yourself go and explore the ways to find the exit with your partner! Once you have got out of the labyrinth, the next landmark we propose visiting is Park Güell which offers outstanding panoramic views of the city.

Part of the famous architect Antoni Gaudí heritage, Park Güell sets as one of the most visited Barcelona city attractions. Reason being that this is part of modernism buildings built in Barcelona during the 20th century, where ceramic tiles used in them are as amazing as unique. The main entrance can be found at Olot Street 12. After these two visits, you probably start feeling hungry and what better way to surprise your beloved one and satisfy your stomach with Mirablau Restaurant, one of the most romantic restaurants in Barcelona with more than 25 years of experience. Located in Doctor Andreu Square, you can stare at the best Barcelona views and delight your taste buds with excellent Mediterranean-inspired dishes and delicious cocktails. To digest food, you can go for a walk to Carmel's district and enjoy magnificent views over the city while exploring the hilltop ruins of the Bunkers del Carmel, located on the Turó de la Rovira viewpoint.

At the top of this scenic point you will find bunkers which were used as anti-aircraft batteries and built during the Spanish civil war to defend the city from the bombings. The sightseeing can be finished watching the beautiful sunset over Barcelona with a panoramic 360° view that includes iconic landmarks such as Sagrada Familia, Tibidabo, Torre Agbar or Mapfre Towers. If you are still up to discover Barcelona hidden gems, we suggest having dinner at L'ou com balla restaurant, where you will find traditional Catalan cuisine in a romantic atmosphere. Located in the Born district, the restaurant is next to Santa Maria del Mar, the most impressive Gothic church in Barcelona. The name of the restaurant means "dancing egg" and is associated with religious faith in Catalonia: the egg dances on a spout of water in the cloister of the cathedral at Corpus Christi. Tradition says that if the egg dances for a long while, Barcelona will be prosperous.

Our second romantic route recommendation begins with a quiet walk through Parc de la Ciutadella (Citadel Park) one of the biggest green areas of Barcelona, where you can enjoy a sunny day with its charming gardens, small lakes and waterfalls. The grounds also include the city zoo, the Parliament of Catalonia, museums and more. You can impress your sweetheart with a typical nice picnic or rent a rowboat to enjoy a romantic time in front of the ornate cascade. Continuing in the lively and cosmopolitan district of El Born, we recommend to book a table at Senyor Parellada restaurant, a referent of Catalan cuisine. Located in the center of Barcelona, this charming restaurant is decorated in a colonial style and offers a wide variety of dishes like authentic catalan casseroles, roasts, paellas and seasonings. After the lunch, you can visit near local attractions in Barcelona center, such as Picasso Museum, the Cathedral or Santa Maria del Mar church.

Our last but not least monument recommendation is the Magic Fountain of Montjuic, next to Plaza Espanya. Bring your lover to admire the colorful fountain show and to see the lights, colors and music of the spectacle. Sprinkling water in all directions to a nice variety of music with a range of colors lighting it from the back makes this a must-see attraction, especially during the sunset. On this link, you can check the calendar of the show times. After the show of the Magic Fountain, we suggest having dinner at Xalet de Montjuïc restaurant. Located in Avenue Miramar 31 and surrounded by Joan Brossa of Montjuïc's gardens, this exquisite Mediterranean cuisine restaurant offers stunning views from Montjuïc that include the entire city skyline. Worthy of mention is its large panoramic terrace and revolving dining room, which include private lounges.