5 REASONS TO DO A CITY BREAK IN BARCELONA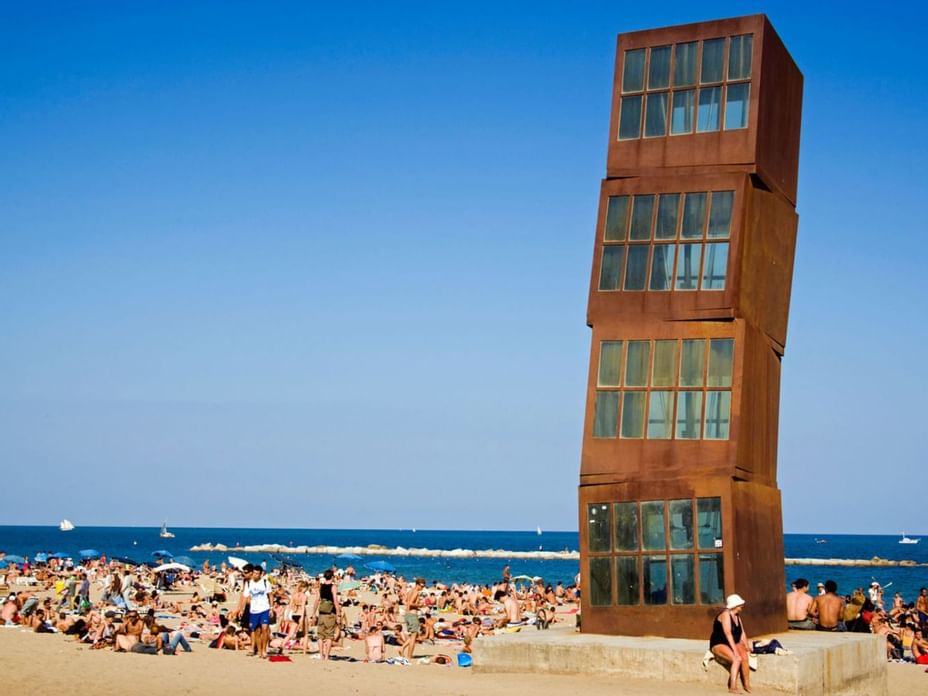 Looking for an excuse to surprise a loved one or your family with a city break in Barcelona? The Hotel Continental will give you not just one, but five good reasons! The 3-star hotel is ideally located near the Ramblas and therefore our team knows everything there is to know about the trendy capital of Catalonia. Let us show you that Barcelona is the perfect destination for your weekend break!

1. Culture and Catalan Modernism
Culture addicts won't be disappointed with their short break in Barcelona. Indeed, the city offers many options in terms of museums, art gallery and the legacy of Gaudi that can be seen all over the city. Do not miss out on these museums:
Barcelona Centre of Contemporary Culture (CCCB)
Museum d' Història de Catalunya Maritime Museum MNAC
The Museu Nacional d'Art de Catalunya
The Picasso museum in Barcelona

For those who prefer a stroll outside, be amazed by the open-air museum that is the city center of Barcelona. Take a walk through the city to discover the outstanding examples of Modernist buildings.

2. Barcelona is Family Friendly

Whether you are enjoying a weekend break with your significant other, the kids or a group of friends, Barcelona boasts fantastic activities for everyone. Ideal for a weekend with your family, the city offers many attractions, parks and museums all designed especially for kids. Find more information about family friendly attractions in Barcelona here.

3. Barcelona is Romantic

For those opting for a romantic weekend in Barcelona, the city offers many things to do with your partner. If you have time, a cruise departing from the nearby Port Vell is the most romantic way to discover Europe and the Mediterranean. If you are only in Barcelona for a couple of days, do not worry, the city is full of romantic places. Our top three idyllic activities are:
Watch the magic fountains of Montjuïc
Have a drink on a stylish rooftop
Stroll along the beach

For a romantic city break at the best rates, take a look at the Hotel Continental's packages here.

4. Barcelona never sleeps! If they say that New York is the city that never sleeps, Barcelona is only resting during the siesta time! Barcelona's nightlife is an unmissable destination on the international electronic music scene and each of its districts offers a wide range of clubs and bars. Jazz, Rock, pop and Latin music lovers won't be disappointed too. Sala Apolo (Poble sec District) a concert venue and nightclub for electro music Mojito Club in Eixample District for Salsa lovers Harlem Jazz Club, Jamboree (both in the Gothic District) for Jazz Razzmatazz: (Poble Nou) for Indie and Pop music.

5. Barcelona has gastronomy Barcelona is also the perfect weekend getaway for food lovers! Catalonia has long been renowned internationally for food and celebrating the culture of eating. During your stay in Barcelona, you will be able to taste typical Catalan dishes that will please every palate. Due to the proximity of the city to the Mediterranean Sea as well as the mountains, you will find every type of seasonal food: from fresh fish and seafood to hearty meat and local vegetables. Do not miss out on these specialities:
Pa amb Tomàquet: Bread rubbed with fresh tomatoes, garlic and drizzled with oil and salt.
Butifarra: typical regional sausage that you will find in several dishes
Embutidos: cured meat that will be part of any great tapas selection
Calçots: baby leeks only available during Autumn and Winter. These are grilled on a barbecue and served with Romesco Sauce (almonds, roasted garlic, olive oil and dried red peppers)
Fideuà: a seafood dish which is similar to paella, but with noodles instead of rice. It includes pasta noodles, fish and shellfish and is seasoned with lemon.
Crema Catalana: also known as "burnt cream". This dessert is made of a rich custard base topped with a layer of hard caramel.

We told you, Barcelona has it all! Prepare now for your weekend in Barcelona to enjoy the amazing city at the best rates with our weekend break packages.